We all love our pets but we also live in a very busy world. Make your life easier by letting mobile pet groomer K-9 Cleaners come directly to you with our mobile dog and cat grooming service!

Your furry loved one is groomed in our heated and air-conditioned mobile unit, and they are happy and unstressed because they did not have to wait for you in a cage. K-9 Cleaners can take care of your pet's entire grooming needs!

Best of allóno travel time for you!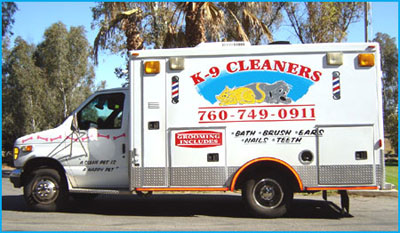 Pet Grooming is done at your home or business in a
fully-equipped, self-contained mobile unit.
Call Gina at (760) 749-0911 for an appointment!

>> View Story from the Valley Roadrunner

Why use K-9 Cleaners Mobile Grooming Services?
Aren't you tired of wasting your time...
waiting up to 4 hours for your pet to be groomed?
Aren't you tired of driving your pet to and from the groomer...and then leaving them in a cage?
Don't you want your pet to enjoy a stress free grooming environment and avoid separation anxiety?
Don't you want the same professional groomer to take care of your pet each time?
Check out our new Adoptions page
---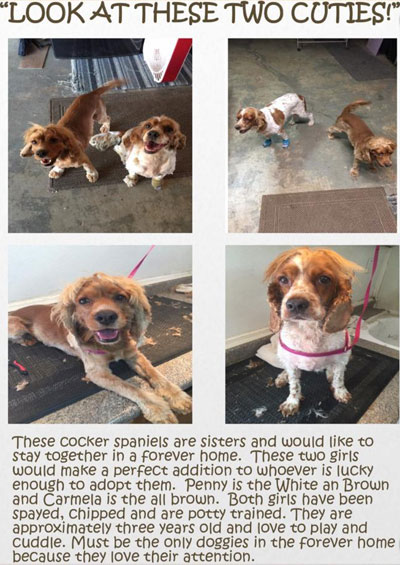 ---
Charity Dog Wash

K9 Cleaners and Armstrong Feed sponsored a pet washing fundraiser and all proceeds went to The Angelís Depot, an organization that provides free emergency food boxes to seniors in need.